On Tuesday 3rd, February 2018, Chawla Charity Foundation together with B2Hotel Group volunteer teams visited Baan Pra Khun Matra Foundation in Vieng Papao District, Chiang Rai to provided financial support, stationary and toys, as well as more essential everyday items like milk, clothes, shoes and toothbrushes to support Baan Pra Khun Matra in taking care of children. As Baan Pra Khun Matra is a foundation where provides foster homes for orphaned or unwanted children and provides them with a formal education, health care and good nutrition.
Niran Chawla Ph.,D. the president of Chawla Charity Foundation believes that supporting basic education and good health care are essentially need for the better quality of underprivileged Children's life; in particular, encouraging them to receive at least either a bachelor's degree or diploma. With the benefit of even a basic education they will be able to apply their knowledge and enter the skilled labor market or advance to higher education. Both these options liberate them from poverty and help them prevent from being trapped in low-paying jobs, as well as improved prospects for a better quality of their life in the future.
Children are our future. But meanwhile, we're responsible for their future. So we do our best to make sure they get to enjoy some basic rights like education, food and shelter. Thanks to Baan Pra Khun Matra; the notable foundation for your loves and cares for these children and thank you again for you all who support our foundation, we could not do what we do without donors such as you. We look forward to volunteer work with you in the future. We, and those we serve, deeply appreciate your generosity.
PHOTO GALLERY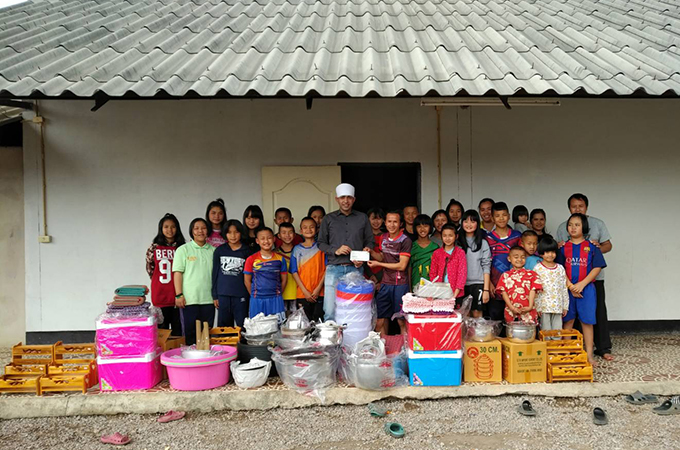 Chawla Charity Foundation
362/3 Charoenraj Rd., Wat Gate, Muang, Chaing Mai, Thailand 50000
Tel : +66 53 242 838 / Email : [email protected]
Office Hours
Monday – Saturday : 8.30 am – 5.30 pm