In a world often clouded with challenges, there are moments that shine through, reminding us of the incredible power of compassion and love. On that enchanting Saturday, May 27, 2023, the Chawla Charity Foundation orchestrated an extraordinary field trip for 13 orphans and their caretakers from the Namporn Orphanage in Chiang Mai. The Chiang Mai Zoo became a backdrop of laughter, magic, and unforgettable happiness. Today, we invite you to be part of this beautiful journey and help us create a brighter future for these incredible children.
As the sun rose, filling the morning with warmth and promise, the children from Namporn Orphanage eagerly boarded the bus bound for the Chiang Mai Zoo. The air was filled with palpable excitement as they embarked on a day filled with endless possibilities. Each child's heart danced with anticipation, for they knew that a world of wonder and new discoveries awaited them.
To ensure that this field trip was nothing short of extraordinary, the Chawla Charity Foundation prepared delicious snacks from the renowned Wrap'n Rolls, a local coffee shop named Wake Up Coffee. The children relished every bite, their taste buds ignited with delight. Additionally, the B2 Hotel Group generously provided drinking water, ensuring the children stayed refreshed and invigorated throughout their journey.
Amidst the vibrant tapestry of the zoo, the children's eyes widened with awe as they encountered a rich tapestry of wildlife. The majestic elephants, the elegant giraffes, the playful penguins, the gentle hippos, and the mischievous monkeys filled their hearts with joy and wonder. In this immersive experience, the children truly entered a realm of natural beauty and enchantment.
As the children embarked on their exploration, a well-deserved lunch break awaited them. The Chawla Charity Foundation left no stone unturned in providing nourishment and happiness. Each child received a lovingly prepared bento box, adorned with teriyaki chicken rice, fresh salad, delightful crab sticks, savory tamago, and a burst of fruity sweetness. These nourishing meals not only replenished their energy but also left an indelible mark on their souls, creating cherished memories that will endure for a lifetime.
The Chawla Charity Foundation's mission reaches far beyond a single field trip. It is a commitment to creating a nurturing environment where orphaned children can flourish and achieve their dreams. By supporting our cause, you contribute to the bright futures of these deserving children. Your donation can fund future field trips, educational resources, healthcare, and other critical programs that empower these young hearts.
Together, we can create a world where every child feels the warmth of love, experiences the joy of laughter, and realizes their fullest potential. Every act of kindness matters, no matter how small.
In a world where kindness is the language that unites us all, the Chawla Charity Foundation stands as a beacon of hope. Through the magic of a field trip, these incredible children were given the opportunity to embrace happiness and adventure. Today, we invite you to be part of their story.
Your support and donations will touch lives, nurturing dreams, and rewriting destinies.
Let us join hands and create a future where no child is left behind. Visit our website at www.chawlacharity.org to learn more about how you can make a difference. Together, we can change the world, one precious heart at a time.
PHOTO GALLERY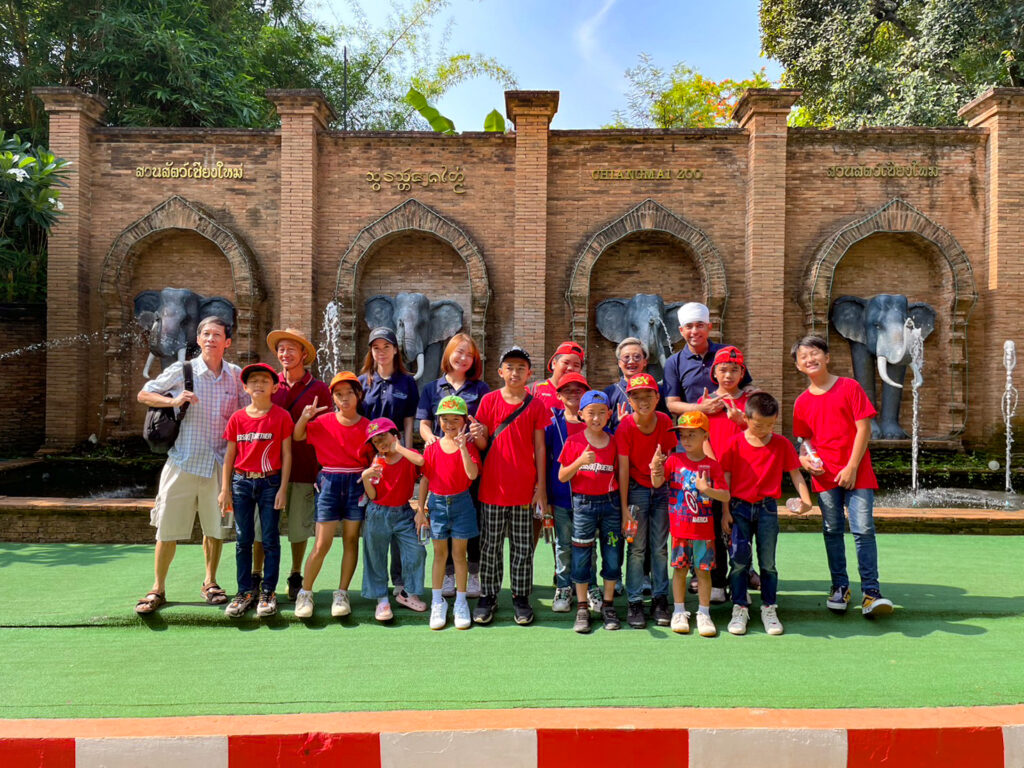 Chawla Charity Foundation
362/3 Charoenraj Rd., Wat Gate, Muang, Chaing Mai, Thailand 50000
Tel : +66 53 242 838 / Email : [email protected]
Office Hours
Monday – Saturday : 8.30 am – 5.30 pm