On March 25, 2023, the Chawla Charity Foundation, led by Niran Chawla, Ph.D., had the opportunity to support lunch for orphaned girls at the Rak Darunee Foundation in San Sai Chiang Mai Province. The foundation was established to support education, life skill development, assistance for orphaned girls at risk, and assistance in matters of sexual and youth protection and safety. The foundation aims to provide the orphaned girls with the right to live a better life and to grow well in the future. There are currently 33 orphaned girls in their care, aged between 6 and 18 years old.
Chawla Charity Foundation sponsored lunch to bring happiness to the children. The meal consisted of steamed rice, fried chicken with Korean sauce, stir-fried squid with curry powder, pearl milk tea, and cocoa pearls, which are the children's favorites. The meal is rich in nutritional value and allowed the children to eat a variety of new dishes. It is beneficial to their physical, mental, emotional, and brain development so that they can grow up healthy, strong, and full of happy smiles. The event was fun, warm, and satisfying. The young people here are very cute. Everyone is bright and cheerful and is
well taken care of with love and warmth from this house.
The problem of orphans and abandoned children due to the divorce of parents is a very serious problem in Thai society. Therefore, we request a small part in cooperation to promote support and help activities for child development and share happiness for children to grow with development in all
aspects, i.e., physical, emotional, mental, social, and intellectual.
We would be delighted if you would like to be a part of our organization, whether it is taking time to help or donating money to support the organization. If you have any questions, you can contact us at chawlacharity.org.
"Chawla Charity Foundation would like to encourage children to grow up to be good adults and be good people in society. I'm rooting for you."
PHOTO GALLERY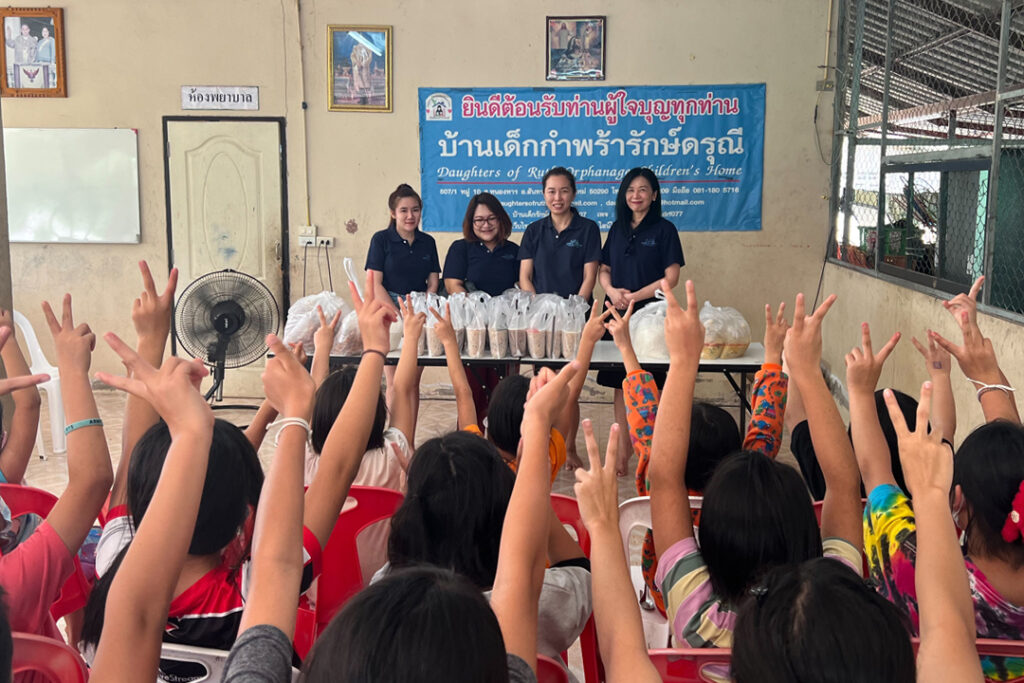 Chawla Charity Foundation
362/3 Charoenraj Rd., Wat Gate, Muang, Chaing Mai, Thailand 50000
Tel : +66 53 242 838 / Email : [email protected]
Office Hours
Monday – Saturday : 8.30 am – 5.30 pm